NO Need for Surgery! Avoid Invasive Procedures by Choosing Spinal Decompression and Disc Therapy
Your non-surgical solution for a Herniated Disc, Ruptured Disc, Bulging Disc, Compressed Disc, Sciatica or a Pinched Nerve is HERE. Spinal Decompression is a non-invasive and non-surgical treatment. Clinical studies have revealed a great success rate in treating these spinal disc-related problems through decompression.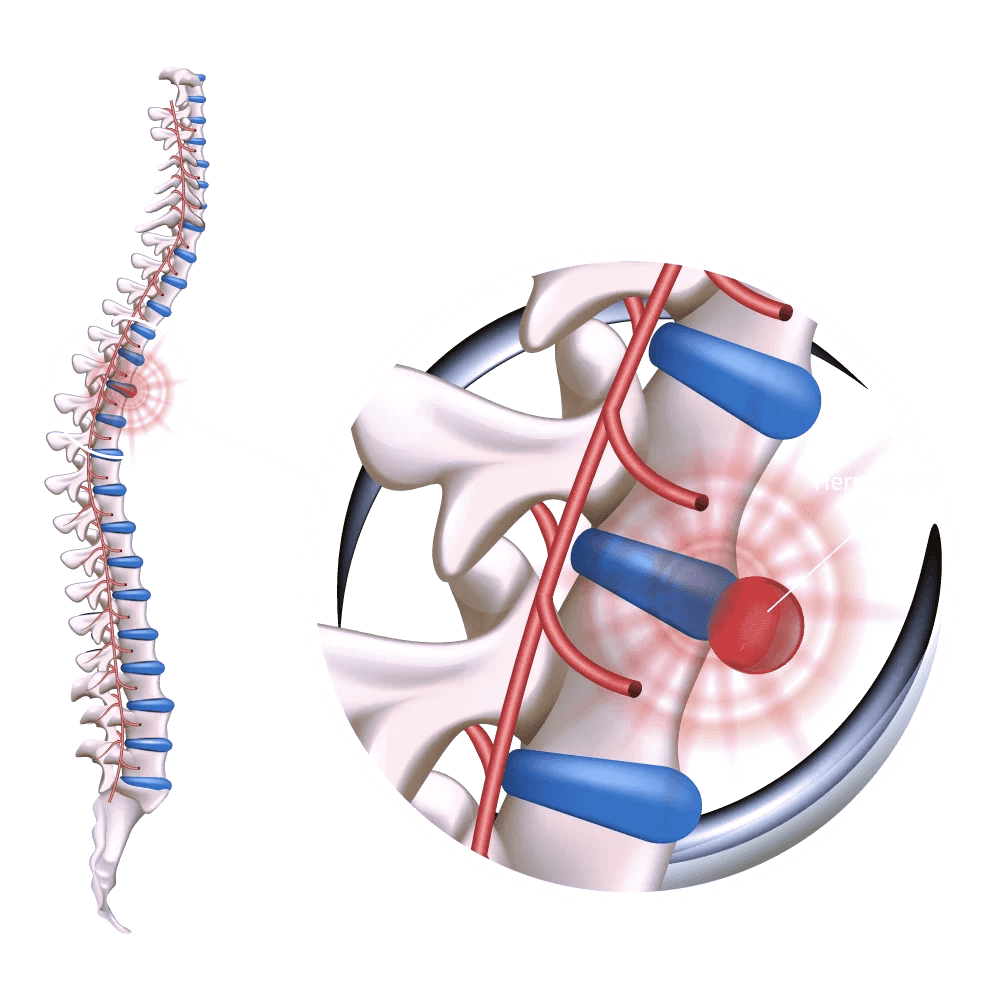 Herniated Disc
How It Works
By using technology that allows us to decompress the spine through gentle force, we are able to relieve nerve compression often associated with low back pain, sciatica, and stenosis. This is achieved by  a process called imbibition. By gently pulling and releasing the body, fluid is pumped back into the disc. This helps to rehydrate the disc and repair the injured tissue.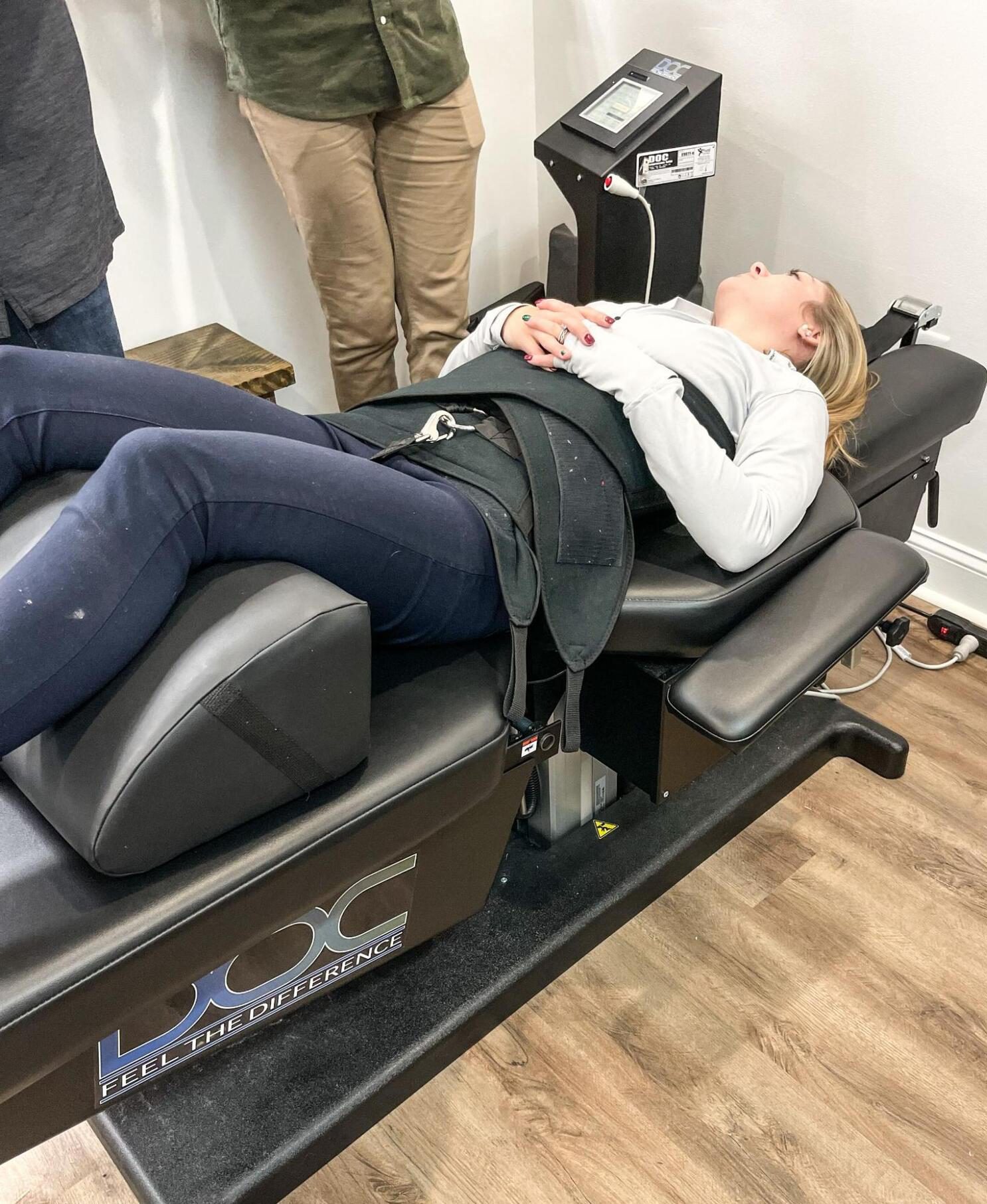 Decompression Table
Is Decompression for You? Ask Yourself These Questions
Are you missing work due to pain?
Are you dependent on medications to handle your pain?
Are you slowed or stopped in daily activities due to your pain?
Are you contemplating surgery but scared of the outcome?
Are you worried that your pain is getting worse?
Have you been diagnosed with disc degeneration or told you need spinal surgery?